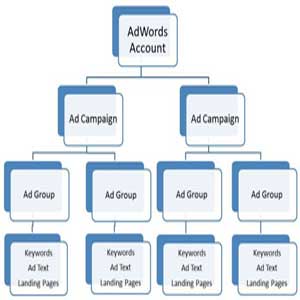 While adwords marketing is often a great way to get traffic and conversions in your business, it often becomes overwhelming for the newcomer to manage, especially when you have a great many keywords. You can have better success for less cost using just 10 exact match keywords if you take into account these few tips.
Choose short tail keywords for your campaign.
Advertise on Bing. The keywords will cost less and you won't start a bidding war because many advertisers stay in the Yahoo environment.
Segment your campaigns by state/region/city/zip codes as this allows you to use more instances of the same keywords. It also helps you to track more easily which keywords are performing best for each area.
Use standalone campaigns to test things like ad text and landing pages.
To make your ads different and push the competition down, use all the extensions you can. This can also increase your quality score (QS) rating.
Superlatives in ads were once frowned on by Google; this policy is now somewhat more relaxed and you can claim to be #1. Doing so helps your ad to stand out and convinces people to click.
Schedule your ads competitively. Use tracking and analytic tools to see when your competitors are being less aggressive and use those times for your own ads. You'll get more clicks for a better cost during those times.
When new search engines emerge, be the first to use them. Even though some of your campaigns may fail, getting in ahead of the competition can pay dividends for years to come.
Invest in mobile strategies. Many people worry about being behind the times when it comes to mobile marketing techniques. Don't worry about that, just do what you can to keep up and know your competitors are not perfect either.
Find the profit threshold for your business/product. Many factors influence the end ROI, many of which you have little control over. By tracking and analysing everything, you stand a better chance of keeping your ROI in that sweet spot where you make a good profit for the cost of the investment.
Many larger businesses use these strategies to successfully get highly targeted traffic to their landing pages.  Small businesses can also utilise them by tweaking to suit their needs and goals. For instance, your business may be limited to your local area so segmenting the campaign using zip codes rather than states will ensure your ads are seen only locally.
However, if you are selling a service or product that is needed countrywide you can segment according to your requirements.  Using adwords can easily shoot your visibility and profits up high, but it is always necessary to use common sense and care, starting off small so you don't waste your advertising budget.